A client recently asked us for advice on refreshing and marketing her lower level rental unit. We've definitely upgraded a few basements in our time, so sharing our tried-and-tested toolkit (and some hall-of-fame basement photos from the Arbor Group's annals).
Keep the Walls Light
A light paint color is absolutely transformative for a lower level - it takes a space from dingy to welcoming for a modest investment.

If you opt for white (great choice!), avoid cooler whites and go for something with a hint of warmth (e.g., Sherwin Williams Pure White or Benjamin Moore White Dove). If you feel like your space needs extra warmth, try a very light neutral in the tan or greige family (like Sherwin Williams Agreeable Gray above).
Get an Area Rug

An area rug will add some life to your space - try one with color, texture, or a bold graphic pattern.
Add Color with Art, Accessories, and Plants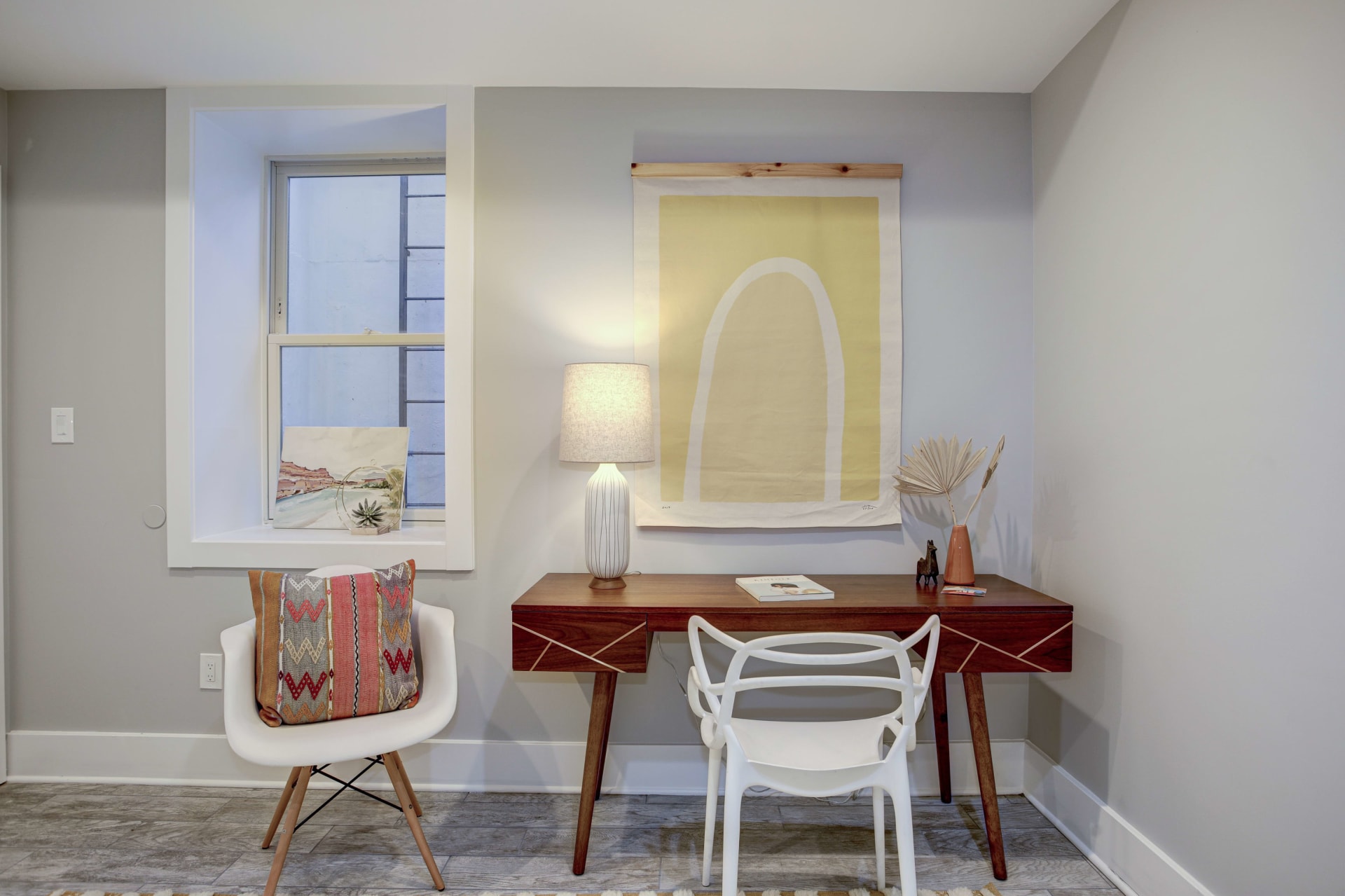 Since you've gone neutral on the walls, you can pick any color(s) you like for the wall decor, pillows, and tchotchkes. Go nuts! For plants, try sturdy low-light varieties like a snake plant or pothos.

Note on the previous two tips: if you are an investor renting out an unfurnished space, consider virtual staging (around $25/room). An empty room looks depressing in photos.
Go Big on Lighting (& Use Warm White Bulbs)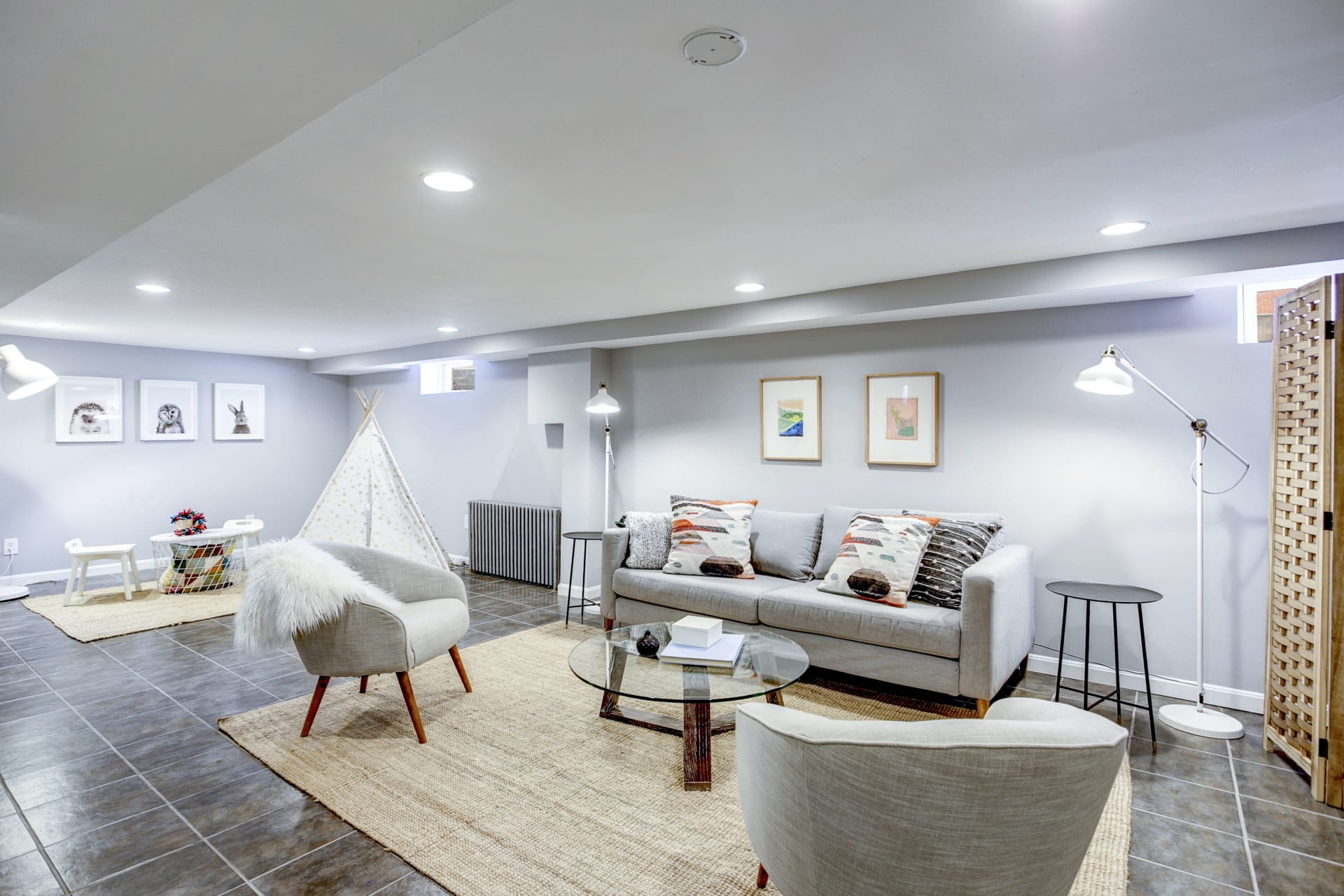 Even if your basement has recessed lighting or a bright light fixture, you may need to bring in more lighting - floor lamps, table lamps, the works. Always use warm white bulbs (never cool).


Mask a Yucky Ceiling with a Paint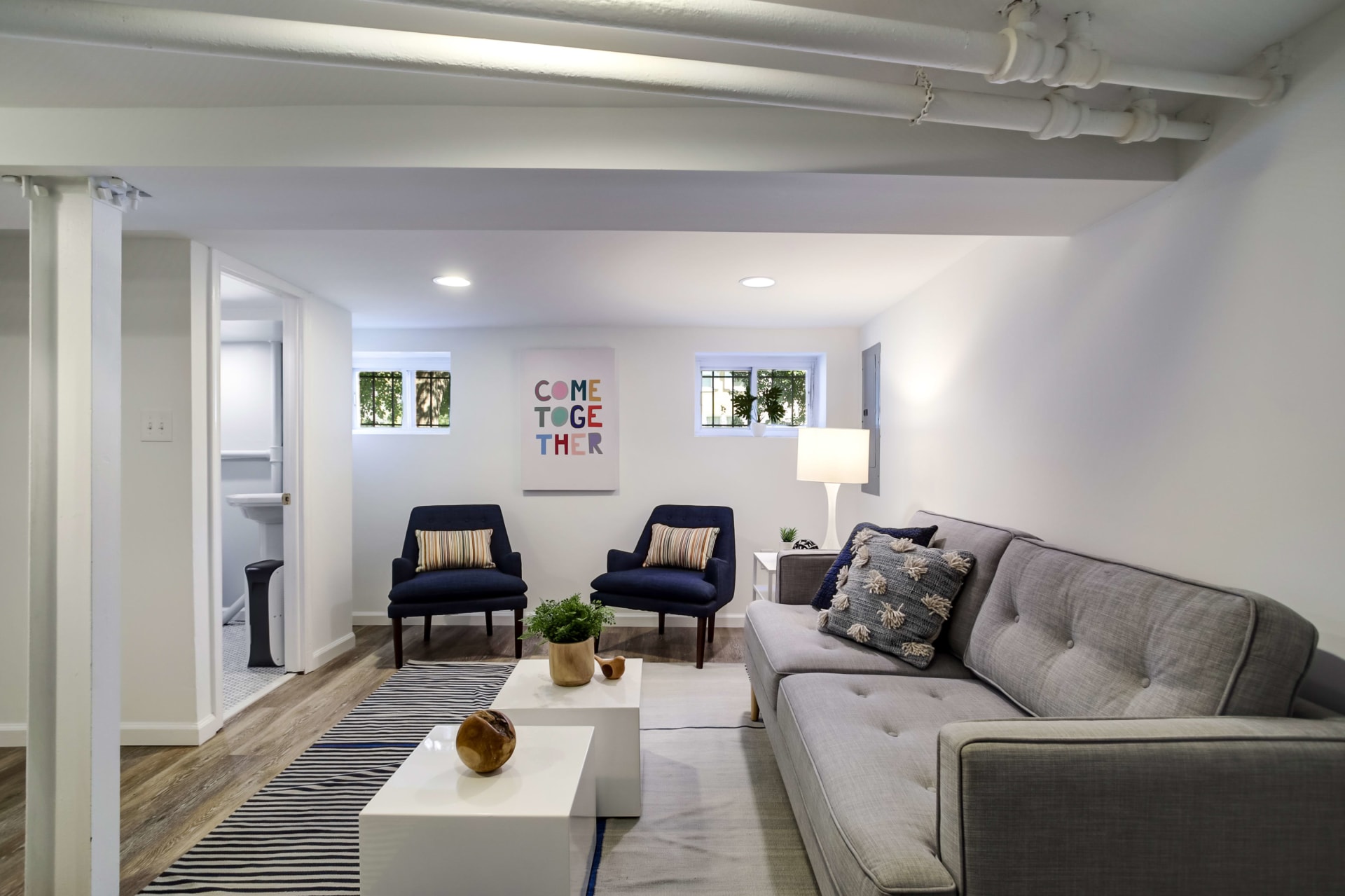 If your ceiling reads dungeon or industrial dystopia, paint it. This is the one place where you may want to use a darker color.
Keep it Clean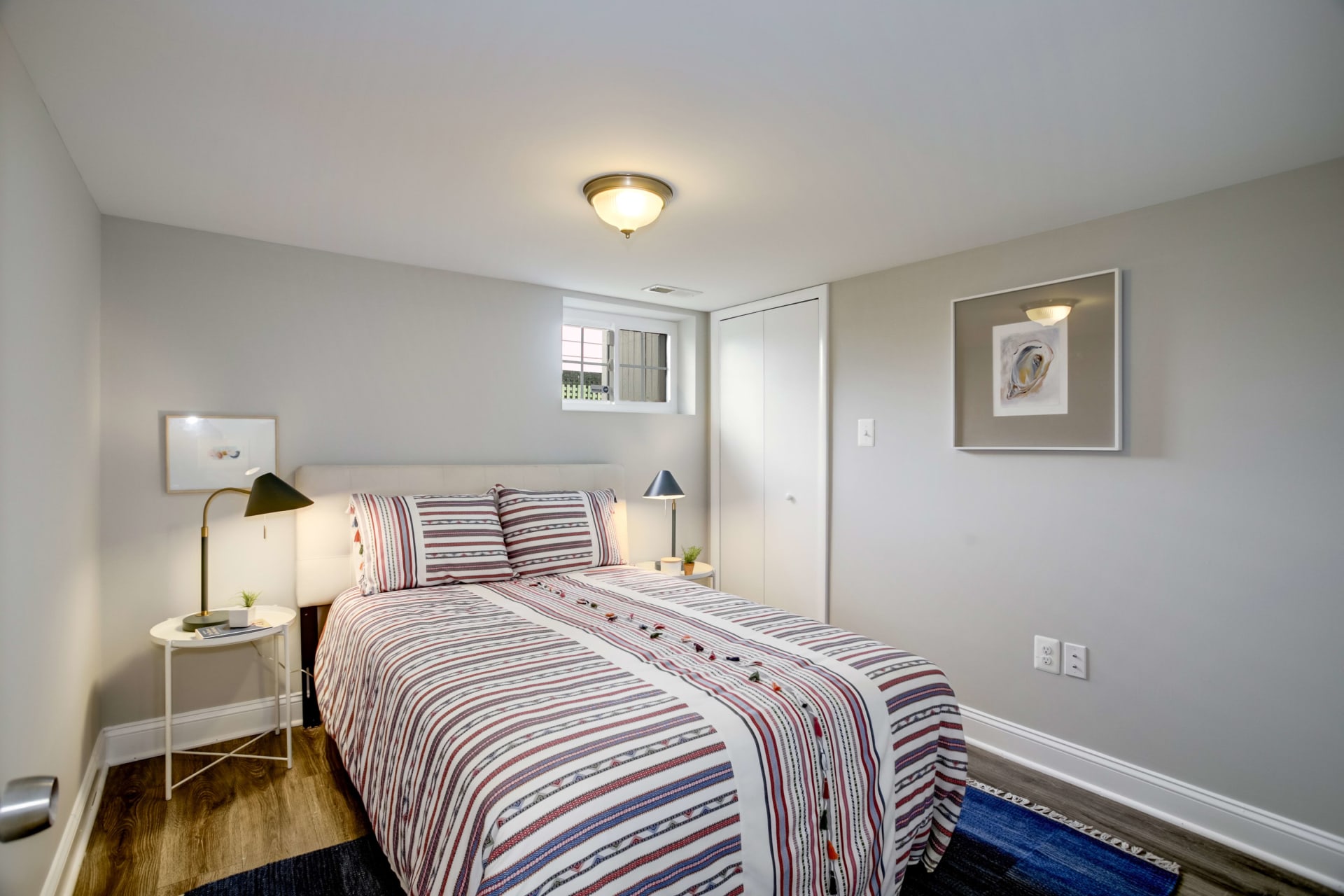 The last thing you need in a small, dark space is clutter. Keep the furniture minimal.